Weddings in Tenerife
If you are looking to get married in the beautiful island of Tenerife then Weddings in Tenerife can make your dreams come true. 
Tenerife has everything to offer, from the peak of Mount Teide to the breathtaking beaches of the south coast. 
Having lived on the island and worked within the bridal industry for many years both in Tenerife and the UK, Weddings in Tenerife have the expertise to make your wedding day the perfect day.
Claire Lopez is part of the wedding planning team and is a marriage celebrant with an extensive knowledge of the island.  She can find you the perfect wedding venue and location for your specific requirements.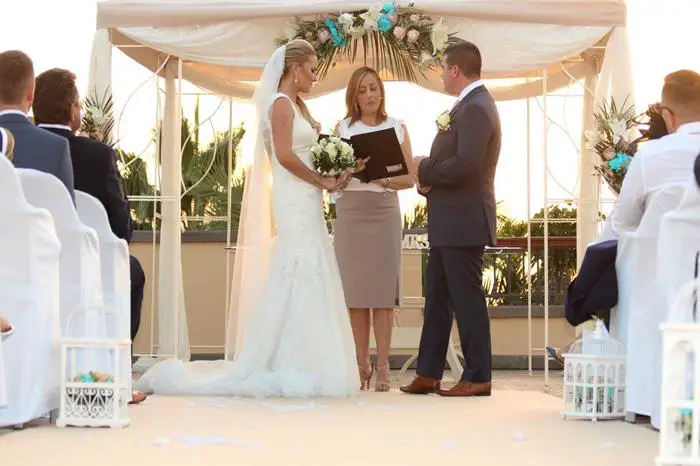 Tina Floyd, the other member of the team, will turn your Tenerife wedding location into the elegant wedding you have always wanted.  With an eye for detail she will make sure that all the little details are in place to make it the perfect day.  From your colour scheme, decorations, wedding invitations, flowers, cake, photography, etc she will take care of it all. Just let Weddings in Tenerife know what you want and they will take care of it all, leaving you to enjoy your special day.
Claire and Tina want your wedding to be perfect and together will do everything they can to make sure that you have a magically unforgettable wedding. 
Wedding Venues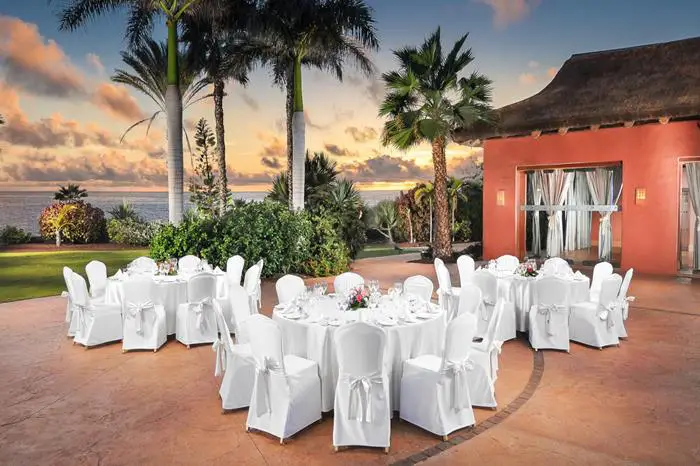 Weddings in Tenerife work closely with many Hotels in Tenerife, together with luxury villas, beach front locations, beach clubs and rustic Canarian fincas.
You choose where you would like to celebrate your wedding and they will find the perfect venue for you.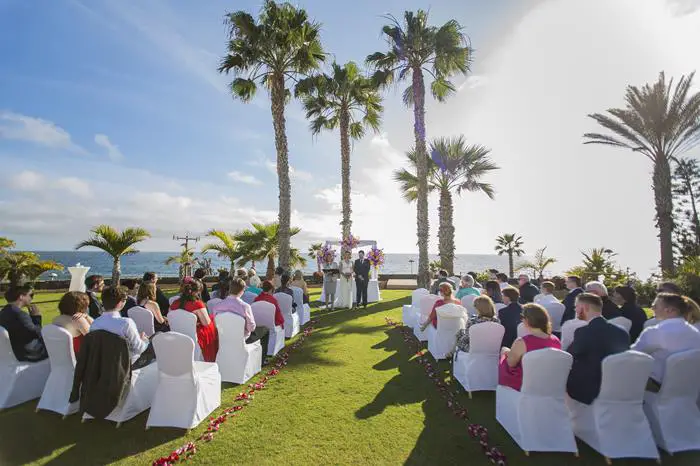 Wedding Hair & Makeup
So you feel fabulous on the day, Weddings in Tenerife work closely with professional and bespoke hair stylists and makeup artists who can be booked for your special day.  You can also schedule a trial hair appointment before your wedding to make sure that you have exactly what you want on the day.
Services
From venues and photographers, transport, caterers, florists and more, they are there to help plan your perfect day.  They will take you to visit possible wedding venue locations and food tastings for menus and buffets.  Just sit back and enjoy making your arrangements.
Photography & Videography
This can all be arranged and tailored to your specific requirements.  The Wedding in Tenerife girls will make sure that all the photography and videography is arranged beforehand to cater for your specific requirements. 
Distance
If you are not able to visit Tenerife before the wedding they can communicate with you via Skype and build a picture of what you want.  You will develop a personal relationship with the Weddings in Tenerife girls safe in the knowledge that they will sort out everything for you.
Stress Free
The team at Weddings in Tenerife will at all times work to make your wedding in Tenerife as stress free as possible.  They provide an excellent personal service making sure you can sit back and let them deal with all your concerns.
Contact:
Weddings in Tenerife (www.weddingsintenerife.com)
Address: Calle Zodiaco 54, Las Rosas, Arona 38631, South Tenerife
Tel: (0034) 609 969 110
Tel: (0034) 690 083 226
E-Mail: info@weddingsintenerife.com